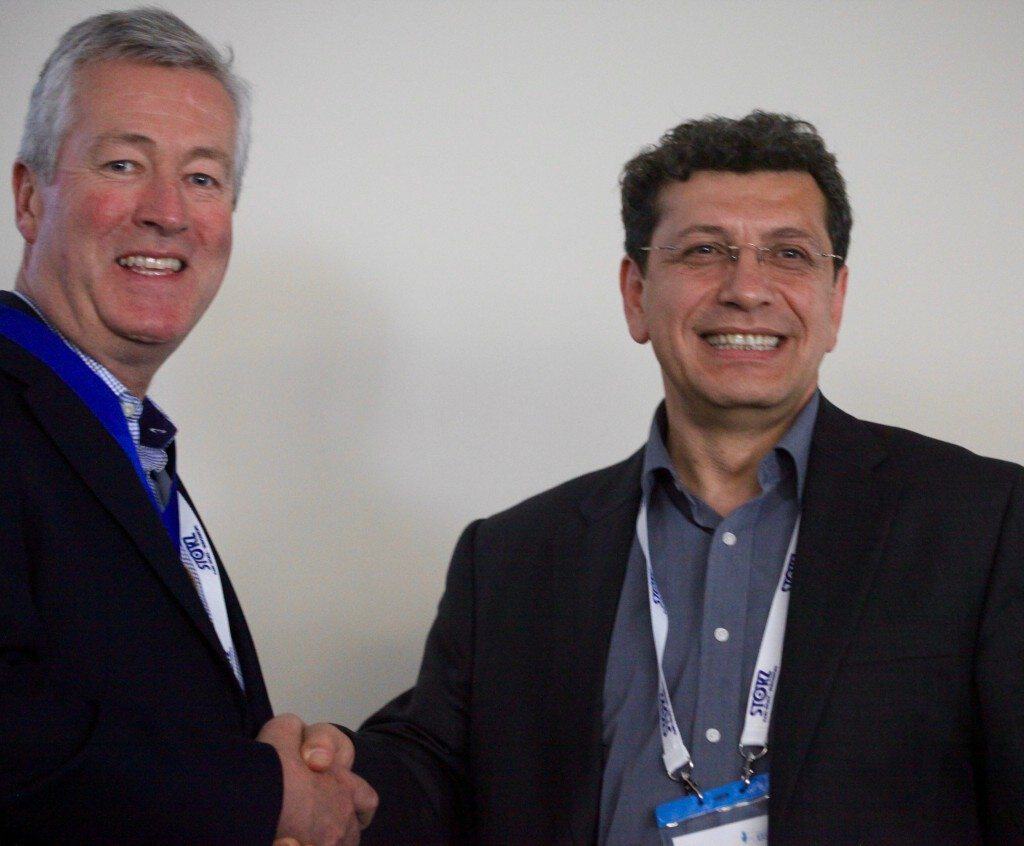 At the ASM in Cornwall, Ertan Saridogan handed over the presidency of the BSGE to president-elect Dominic Byrne. Ertan has overseen a period of exponential growth for the BSGE and both the financial figures and the individual portfolio reports confirmed that the society has grown stronger and more influential under his leadership.
Handing over to Dominic Byrne, he said
"It is a pleasure to be handing over to Dominic, he has been a strong, hard-working and supportive vice president and I'm sure the Society will be in very safe hands."
Dominic has previously been active in setting up the BSGE's well-regarded and successful accredited Endometriosis Centres programme, which he has now placed into the capable hands of Chris Guyer.
In his first presidential address Dominic paid tribute to the outgoing president saying
"I would like to thank Ertan for all his hard work and considerable achievements as President. It has been a pleasure to work with Ertan whose expertise and wise judgment has been invaluable. He has overseen the growth of the society to over 1,000 members."
He added the good news that Ertan will continue to work actively with the BSGE:
"We have co-opted Ertan Saridogan to the Council to be the first BSGE Meetings Convener, for one year in the first instance. His role will be to oversee the organisation and quality content of our meetings."
In a fascinating speech, delivered confidently without notes, Dominic proceeded to thank the members of the committee for their individual achievements as well as praising Susie Bates and the local organising committee for the hugely successful ASM.
He finished by summarising his plans for the future of the society.
"The future direction of the BSGE is consolidation of what has been achieved and then enhancing our three main areas:
• More training opportunities for members
• Enhance data collection for members
• Greater web based interaction for members
The BSGE is in great health and opportunities for the society and its membership are growing all the time."
Read the presidential address in full here.