This page may include gynaecological training programmes which are NOT endorsed or policed by the Society but are listed for members information only.
Clear ALL
Date
Location
Type
FEATURED
EVENT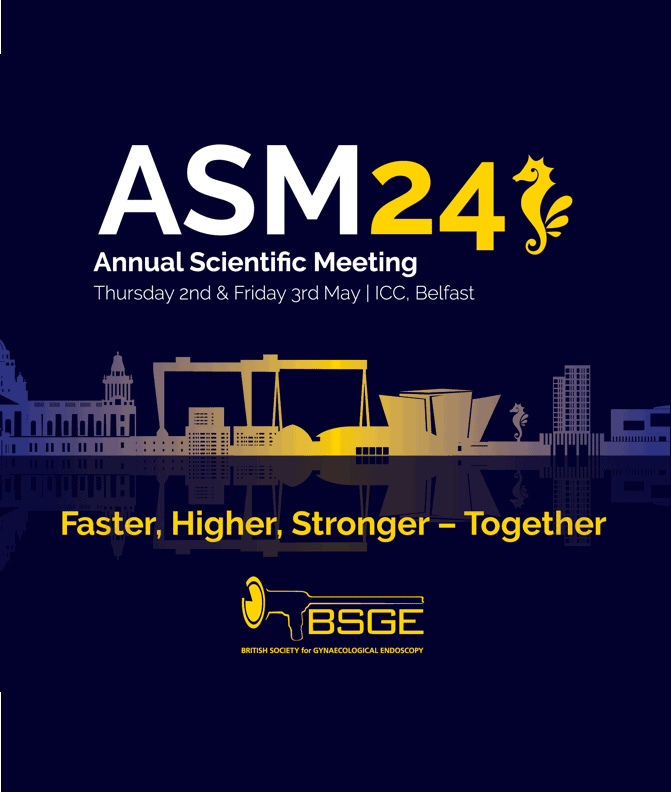 We look forward to hosting a fantastic BSGE Annual Scientific Meeting, providing you all with a stimulating, interactive educational experience in an immersive virtual environment.
Learn More
Currently the BSGE is happy to advertise your event on our website without charge (as long as it's relevant to gynaecological endoscopy).
Add Event