GESEA examinations were held at Celtic Manor during the pre-congress sessions ahead of ASM 2019. The BSGE, in collaboration with the ESGE, runs the Gynaecological Endoscopy Education and Assessment (GESEA) Programme in the UK.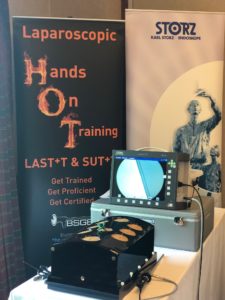 GESEA is a structured training programme set up by the ESGE and the European Academy of Gynaecological Surgery. Ertan Saridogan and Karolina Afors have worked together to lead and deliver this ambitious programme.The first GESEA Diploma examination, run by the BSGE, was successfully held at ASM 2018 in Edinburgh. During this exam session, 16 candidates sat either the level one or two examination, having completed an e-learning module provided by the Winners Project.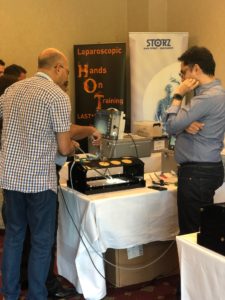 Ertan Saridogan said:
'Simulation training has become an essential component of training in gynaecological endoscopic surgery. It is now clear that future endoscopic surgeons should possess objective measurable theoretical knowledge and practical skills, prior to undertaking procedures to ensure patient safety. The GESEA programme aims to standardise strategies and regulations for training in endoscopy throughout Europe. It is supported by extensive scientific research resulting in a validated programme of exercises for acquiring and testing endoscopic psychomotor skills.'
Aarti Lakhani who had just completed the exam said:
' The exam follows training including e-module lectures, computerised training and simulation sessions in the hospital during your own time. Overall I think it was better than expected.'
Aarti and fellow candidate Caroline Mc Mahon both said that they found the training extremely valuable:
'The lectures, in particular were time-consuming- but the training has been very worthwhile. It's great to have a really structured programme for laparoscopic training in gynaecology.'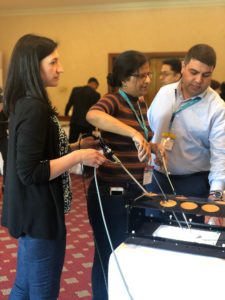 The results and certificates for successful candidates should be released by e-mail soon. Anyone wishing to enrol for GESEA certification can click to find out more about the pathway to become a Master in Invasive Gynaecological Surgery.