With the launch of the ASM 2017 imminent, many members made an early start to this year's meeting in East Yorkshire. The theme of the conference is 'Where we are now and where we are going.." so it's appropriate that the BSGE council took the opportunity to get together in Hull, to catch up on business and discuss current issues affecting the BSGE.
BSGE council members
A number of Pre-Congress Masterclasses took place today in the impressive Clinical Skills Centre, at Hull Royal Infirmary. With sessions covering simulation in gynaecological surgery, hysteroscopy simulation training and the financial nitty gritty of making laparoscopic surgery happen, it was a fascinating day for faculty and delegates alike.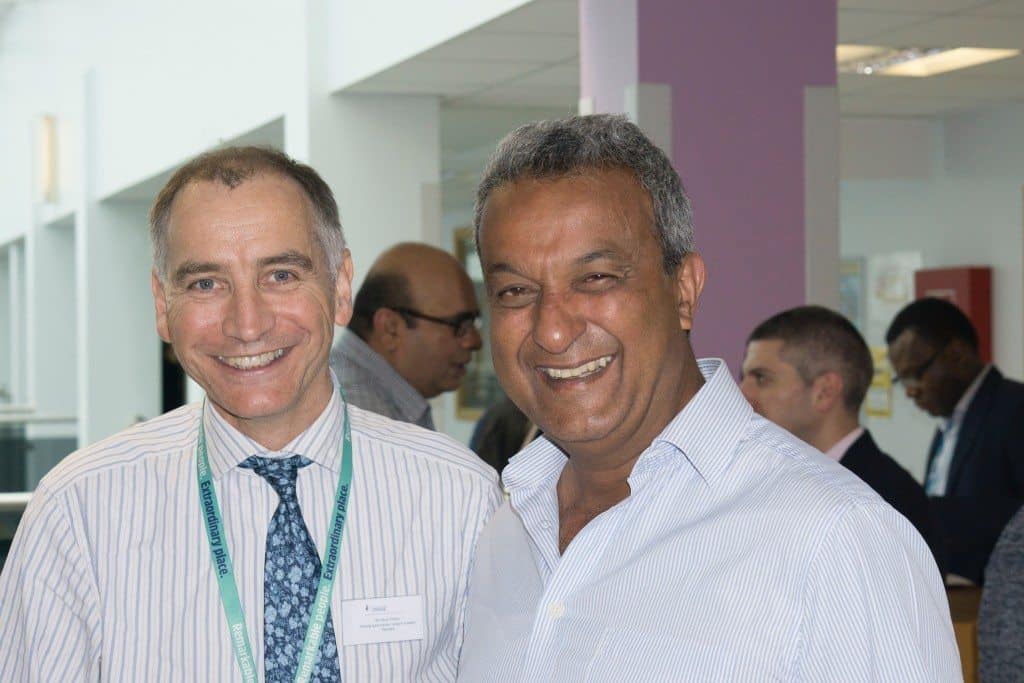 Sanjay Vyas (Vice President) and Kevin Phillips (Conference Chair & Past President) at the Surgical Skills lab in Hull prior to the Pre-congress Masterclasses
Preparation for Simulation Training
The ever-popular Hands On Training session was packed with members keen to test their laparoscopic suturing skills. A prize will be awarded to the top score achieved in the validated SUT+T assessment, so watch this space to find out which delegate was niftiest with the needle!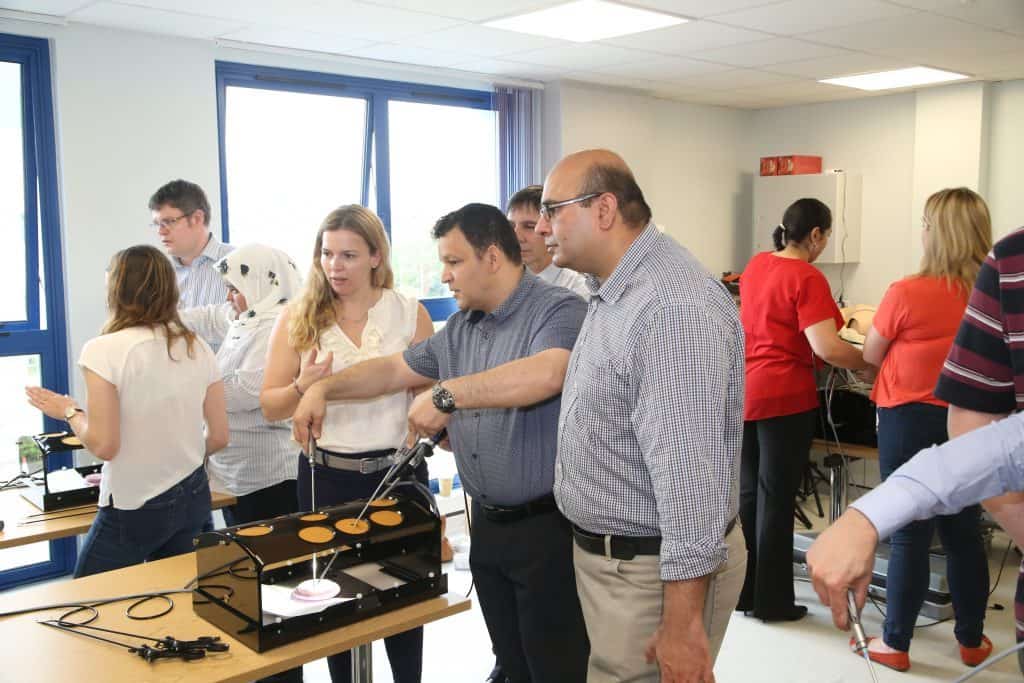 Karolina Afors, Bassim Alsadi, and Sameer Umranikar at the BSGE HOT session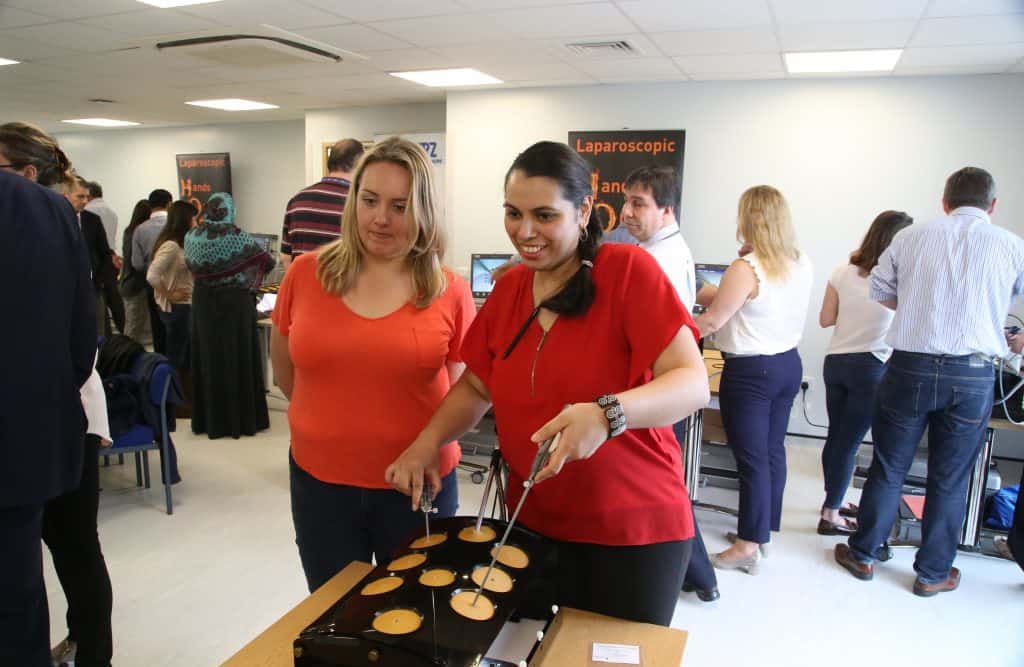 Mary Esmyot & Suzi Shears-Hutt at the HOT session
The Registrars in Gynaecological Surgery group has come a long way in a year. The RIGS is run by trainees for trainees, and was launched at ASM 2016, in Cornwall. Tonight, members of the RIGS will gather for their inaugural dinner. With conference key note speaker, Professor Arnaud Wattiez, attending as guest of honour, it promises to be an evening to remember.
The news team are packing their bags, sharpening their pencils and charging their cameras ready to head to Hull. We'll bring you all the news, views and images from the ASM 2017. But don't forget that we'd like to hear from you too. Please e-mail all your opinions, photos and reports to drjanegilbert@hotmail.com, so that we can share them with BSGE members.
Wishing you all a safe journey and an interesting, illuminating and entertaining meeting.