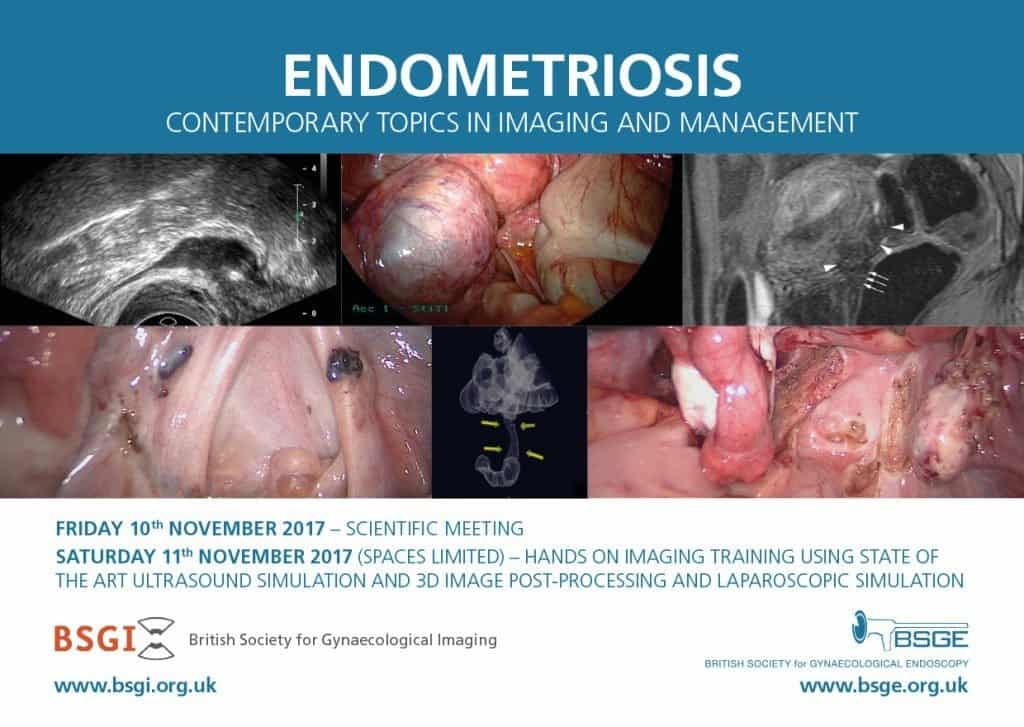 The BSGE together with the BSGI have launched the first British meeting on Contemporary Topics in Imaging and Management of Endometriosis. It will be held from November 10-11th at Mercedes World in Weybridge, Surrey. Introducing the congress, organisers Saikat Banerjee, Nazar Amso, Christopher Guyer and Ertan Saridogan said that their aim is to update the management of endometriosis, taking an across-the-board multidisciplinary approach.
The sessions will focus on:
Improvements in non-invasive diagnosis, with a view to making these available to all women with endometriosis in the future
Changes in guidance for surgical management
Role of medical management
The meeting is supported by Endometriosis UK and will offer the opportunity to discuss key developments in the diagnosis, staging and management of endometriosis.
Despite being one of the common conditions in gynaecology, endometriosis remains an enigmatic disease. In most hands, it requires surgical diagnosis and staging in order to allow for treatment planning. This meeting aims to change the status quo. A faculty of experts from both Imaging and Gynaecology will work together to demonstrate what is currently available as best practice, as well as helping delegates develop skills in non-invasive diagnosis and staging of the condition.
The Programme
The first morning session will cover the current methods for accurate diagnosis as well as encouraging interactive debates. The afternoon will focus on advancements in the management of endometriosis, which are facilitated by accurate disease staging.
In the evening, there will be the BSGE Endometriosis Centres meeting and a Conference Dinner, to which all are welcome.
There is also an optional extension to the course on the morning of November 11th, where there will be the opportunity to take part in hands-on simulation training in either imaging or surgery.
So, if you are involved in the care of women with endometriosis, either in diagnosis or management at a secondary or tertiary level then find out more here please come and join us at this ground-breaking meeting. This exciting new BSGE/BSGE joint meeting can help shape the future of the management and care of the challenging condition in the UK.