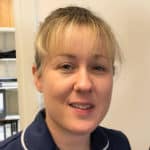 Caroline Bell
BSGE Nurse Hysteroscopists representative
My name is Caroline Bell and I live in Cumbria. I am delighted to have the first Subcommittee dedicated to hysteroscopy.   I trained as an adult nurse qualifying in 2002. My job involves Hysteroscopy and I am nurse lead for our trust.  The other part of my job is Cancer nurse specialist which also involves being  part of the Expert advisory group for the north of England. I love my job and find it a real honour to be able to be part of a patient's journey.
Outside of work, I love spending time with my family and friends.  I feel I am very fortunate to live in the Lake District and love outdoor activities.
I look forward to working as chair on the BSGE council, and supporting my hysteroscopy colleagues, with the subcommittee.
BSGE Nurse Hysteroscopists subcommittee members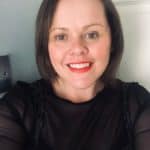 Suzanne Taylor
My name is Suzanne Taylor, I am the lead hysteroscopy nurse, lead colposcopy nurse and CSPL at Bradford Royal Infirmary. I also manage the Women's health unit with around 25 staff. I was really lucky to be Professor Sian Jones last nurse trainee, she taught me so much and I am eternally grateful for the 12 months she gave me to get qualified before she retired. I am passionate about women's health and hope through my career I help improve the quality of life for women. I have been recognised as an expert in the field of colposcopy and am a professional clinical advisor for SQAS for the north of England.
I really enjoy teaching and I am fortunate enough to be employed by the University of Bradford as a Clinical Nurse Lead for the PG certificate in out patient hysteroscopy diagnostics and therapeutics. It is really exciting to be involved in training the hysteroscopists of the future and we are ever evolving the course to try keep it as current and interesting as possible, whilst at the same time covering all the core skills and knowledge required.
Outside of work I am a wife and mum of two. Mostly I love the great outdoors and spend all my spare time running or walking our dog Jack- a great stress relief from my busy work schedule.
I look forward to supporting the BSGE and Caroline in my role as subcommittee member and I hope that our work together can lead to national improvements and some increased standardisation of patient care across the UK in hysteroscopy service provision.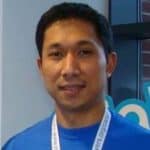 Dennis Casayuran
I've been a  Nurse Hysteroscopist since 2016. I love how every day is different and I get to work with great people. I hope to be able to contribute on how to improve women's health on the care they receive.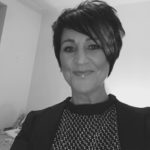 Michelle Clarke
Michelle Clarke, live in the south west coast of Scotland, mother of two sons.
Trained as an adult nurse, qualifying in 2006.  Background in palliative care and community nursing prior to joining the gynaecology and sexual health service.Was successful in securing the first nurse hysteroscopy training post in Scotland in 2013 and qualified in 2015.
Currently run approximately 4-5 independent hysteroscopy sessions per week.  Hold a Pg Dip in general gyn. Currently undertaking a post grad diploma in ultrasound.
Outside work interests include spending time with friends and exploring the great outdoors in the unpredictable Scottish weather.
---
This map is intended to provide help and support and networking opportunities for Nurse Hysteroscopists.
If you would like your details to be added please email bsge@rcog.org.uk