The results of the recent BSGE council elections were announced at the annual general meeting in Edinburgh. Sanjay Vyas has taken up the role of President of the BSGE as Dominic Byrne stands down following an enormously successful term in the role. BSGE members were charged with the task of electing a council to support Sanjay in the challenges ahead and help him continue the Society's growth and development.
Justin Clark was elected as Vice President. He will work together with Sanjay over the next two years and then succeed him as President in 2020. Justin has been a senior council representative and Chair of the Research and Audit portfolio. He has been instrumental in setting up theinnovative BSGE SICS system and was one of the lead researchers in the groundbreaking BMJ Open paper on the Endometriosis Centre data. He leaves his portfolio in great shape for his successor.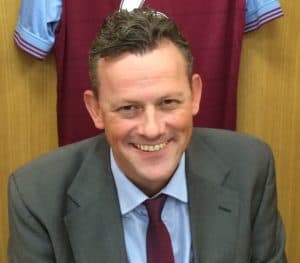 Shaheen Khazali was elected to take over the position of Honorary Secretary. Mark Whittaker stepped down from the post, having acted as a strong and reliable BSGE Secretary for the last 5 years. Shaheen is also an existing Council member as well as acting as Chair of the Web-communications portfolio and BSGE editor. During his time in Webcomms, Shaheen has transformed the way the BSGE communicates with members. He started The Scope newsletter, launched the Society on social media and oversaw the launch of the new BSGE website.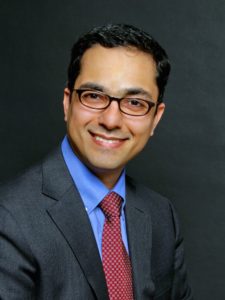 There were also vacancies for three senior council representatives. This increased from a single position, following the election of Justin and Shaheen as higher officers. Sameer Umraniker completed his second term on the Council and stood down having made an excellent contribution to the Society Donna Ghosh was elected to be his replacement. Having been appointed in Worcestershire, Donna stood down as trainee representative. She made a valuable and enthusiastic contribution to the portfolio, being instrumental in the creation and development of the RIGS group. Tom Smith-Walker from Royal Cornwall Hospital and Funlayo Odejinmi from Whipps Cross Hospital will also become senior council representatives and Angharad Jones from University Hospital of Wales was elected as trainee representative.
Donna Ghosh, Tom Smith-Walker and Funlayo Odejinmi
Angharad Jones
The BSGE has an exciting year ahead. Council members new and old will work as a team to make the most of the opportunities and drive the Society forward.
SaveSave
SaveSave
SaveSaveSaveSave
SaveSave