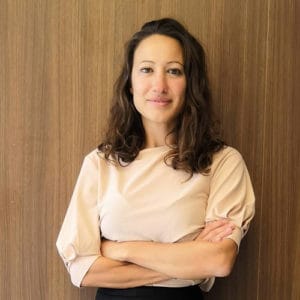 Nadine Di Donato
Chair of BSGE Hysteroscopy portfolio
BSGE statement on outpatient hysteroscopy
Outpatient hysteroscopy is a commonly performed investigation and offers an invaluable advantage of direct visualization of any abnormality within the uterine cavity. It's a safe, simple, and quick technique which is well accepted by most of the patients.
There are also hysteroscopy services organised to enable progression to 'see-and-treat' in a single setting which allow treatment of endometrial pathology and spares patients major surgical intervention.
However, it is extremely important that women are offered, from the outset or during the procedure, the choice of having the hysteroscopy performed as a day case under general or regional anaesthetic.
In any case, we need to ensure that hysteroscopy is performed to the best practice, including detailed information of the procedure to the patient with discussion of the possible alternatives, administration of appropriate analgesia and reduce the discomfort to the minimum with mini hysteroscopes and using a 'no-touch' approach called vaginoscopy. 
You can download Outpatient Hysteroscopy – Patient Satisfaction Survey Questionnaire in pdf by clicking here.
EJOG paper- Benchmarking services in outpatient hysteroscopy (OPH):
A quality improvement project is available in pdf to download by clicking here.