ESGE Webinar : Uterine Niches: Controversies in diagnosis and management
Start Date 30/06/2022
End Date 30/06/2022
Where Virtual 19:00 - 20:30 CET
Website https://esge.org/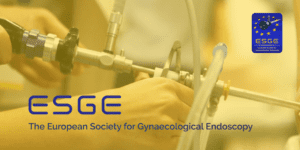 The European Society for Gynaecological Endoscopy (ESGE) and its official journal Facts, Views & Vision host this webinar on Uterine Niches: Controversies in diagnosis and management, organised by the ESGE Niche Working Group.
The presentations will be given by leading experts in the field.
You will also have the opportunity to discuss with the experts in the Discussion session following the lectures.
 Join us for this topical webinar!