The early bird deadline for registration for the ESGE Annual Congress is on 13th July. The 31st ESGE Annual Congress will take place in Lisbon, Portugal on 2nd – 5th October, 2022.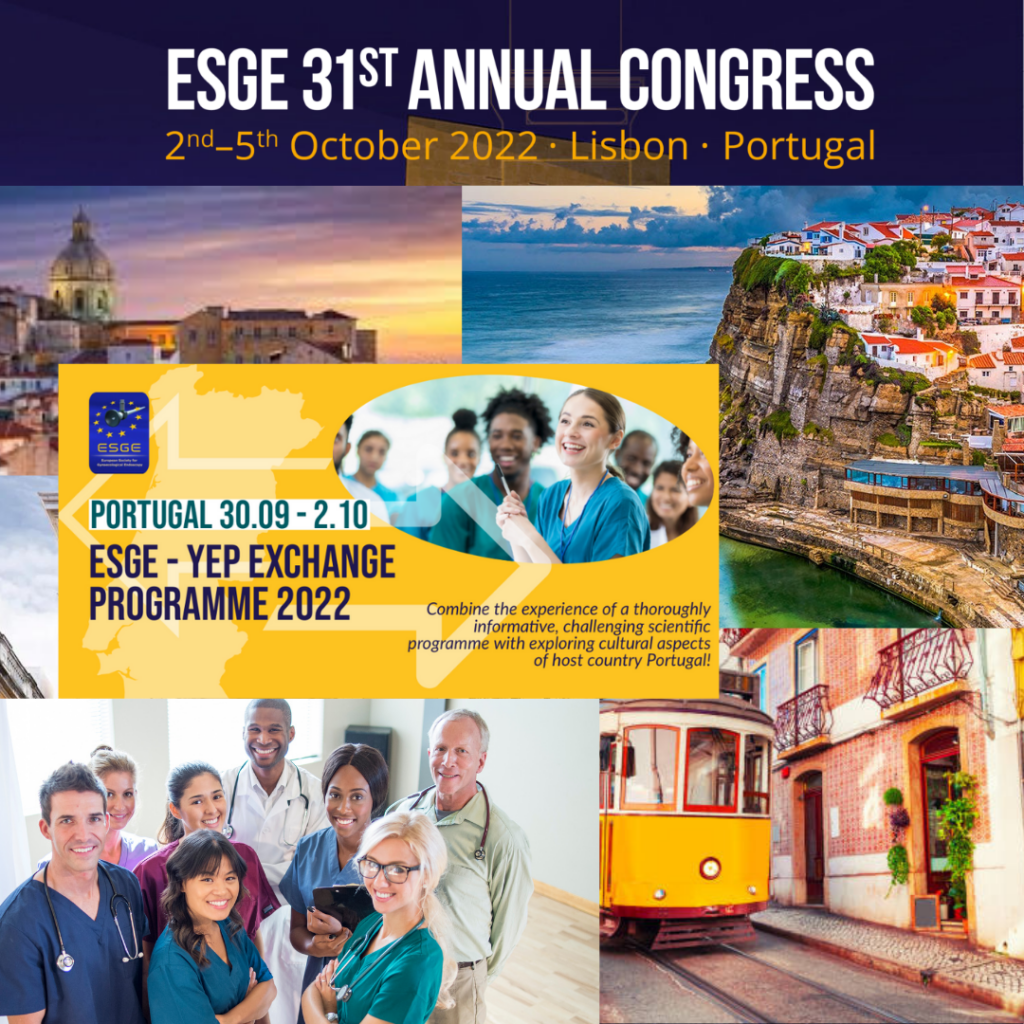 The Scientific Committee has developed a programme to offer the participants four days of high quality, evidence-based topics and live surgeries from contemporary developments in various disciplines of Gynaecological Endoscopy.
On Sunday 2nd October the morning programme will begin with Pre-Congress Courses such as Young Hysteroscopist, Urogynaecology and Robotics. Later during the day a Laparoscopic Cadaveric dissection and Robotic Cadaveric Dissection are planned. A GESEA Train the Trainer PC Course will also be available for a limited number of participants.
On Monday 3rd and Tuesday 4th October GESEA certification exams for Level 1 (Bachelor) and Level 2 (MIGS) are planned.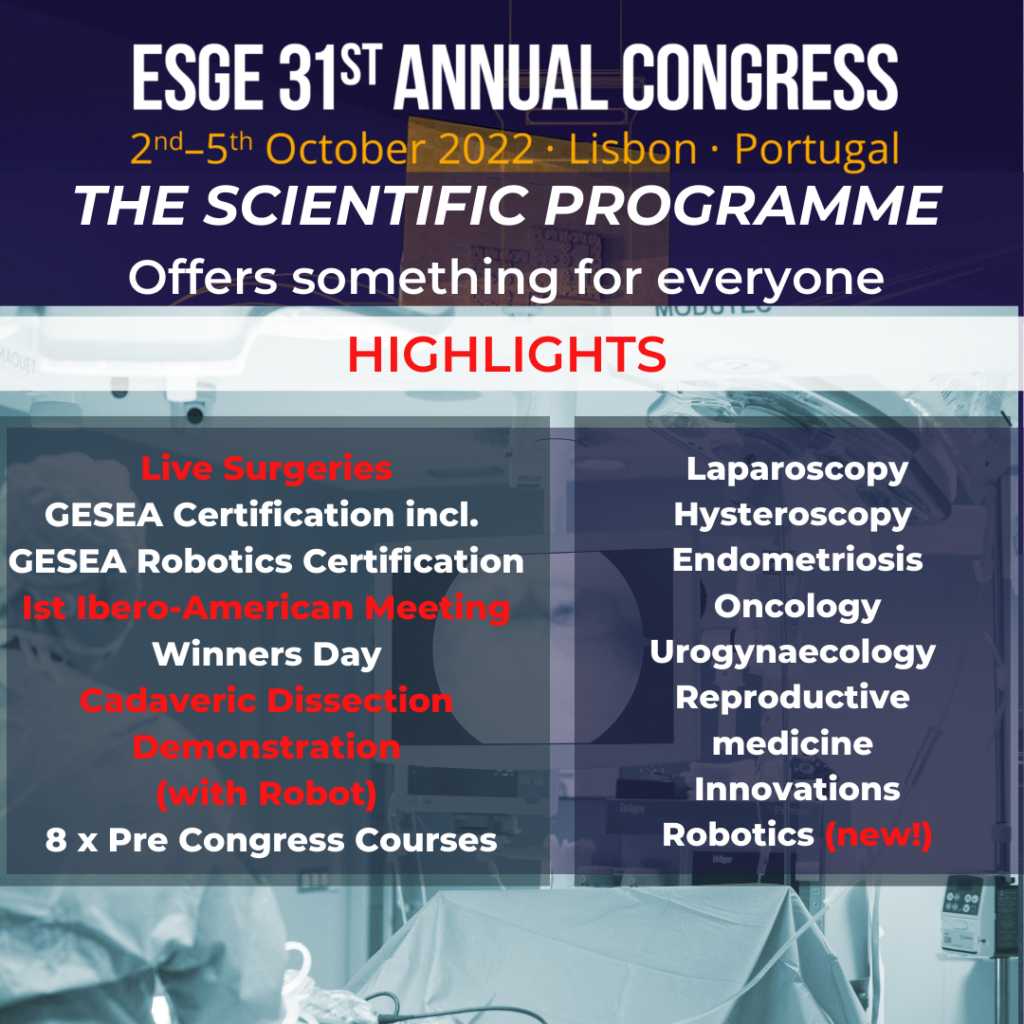 The ESGE invited BSGE members to register and join international colleagues in the beautiful Portugese capital, saying:
'Register and join us in Lisbon among the brightest minds in the field of gynaecological endoscopy!'
Please keep in mind that Abstract Submitters Registration Deadline is also 13th July!