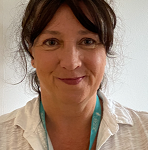 Gilly Macdonald
BSGE Endometriosis Nurse representative
Welcome to 2021, it's been a challenging twelve months for us all, but we continue with our drive and focus on the projects of the BSGE Nurse portfolio.
The BSGE Pre Congress Nurses Day in March was a great success. Thank you to everyone involved in making the day such a high quality event. I strongly believe that education and shared learning is a lifelong commitment to being the best we can be, which ultimately enables us to provide the best care we can for our patients.
The BSGE ASM was a fine example of what can be achieved when faced with the challenges of a global pandemic. Thank you to everyone involved.
We launched our CNS mentoring system at the beginning of the year. Thank you for everyone's support and input with this. It has been very well received with many partnerships already set up to provide support to anyone who needs it.
The BSGE Nurse subcommittee of Claudia, Liz and Jenny join me in welcoming ideas for further growth and development. Our focus remains on; education, creating an informative and resourceful website, standardisation of the nurse role, patient information and documentation templates, and, creating a professional and supportive environment for all our nurse colleagues.
We are looking forward to developing an education programme, facilitating more webinars and continued work to improve the resources available on the website.
We look forward to an exciting year ahead!
Can I take this opportunity to welcome and introduce BSGE Endometriosis Nurses members subcommittee: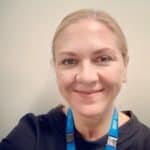 Claudia Tye
I have held the post of Endometriosis Nurse Specialist at Guy's and St Thomas' NHS Trust since 2014, alongside my role as a nurse hysteroscopist.  I have an extensive background in gynaecology nursing and have undergone additional training in counselling and psychotherapy.
I am a dedicated advocate of women with Endometriosis, and passionately highlight the importance of the role of the specialist nurse and advanced nursing practice.  I have strong links with Endometriosis UK, with our well established monthly support group.  I promote and support the role of the Endometriosis CNS through teaching, presenting, and publications.
I have gained great support from the BSGE as my own role has developed, and am excited to be able to participate in the valuable work of the society.  My aim will be to support Gilly Macdonald in ensuring that all endometriosis nurse specialists can have a voice, and that together we can work towards progressing the specialist role which I believe is at the core of ensuring that the patient is heard, and that highest quality, appropriate and effective care is delivered to women who know that their well-informed, individual choices are respected and valued.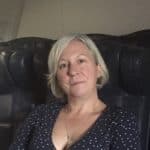 Jenny Shaw
Hello, my name is Jenny and I work in Swansea, Wales as an Endometriosis CNS. I am immensely proud and excited to be a part of this subcommittee as I believe that we can influence the future of Endometriosis nursing. I am humbled to be learning from nurses with far greater experience than my own in this speciality. I hope that through the activities and opportunities that we provide, we can all share and learn from each other. I particularly hope to be able to support nurses new to the role. Please get in touch if there is anything you would like to see us working on. We are here to represent and help you.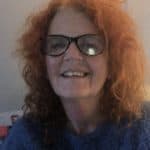 Liz Bruen
My name is Liz Bruen and I am an endometriosis nurse specialist and a nurse hysteroscopist based in Cardiff Wales I am delighted to continue to be involved with BSGE as a sub committee member I am a passionate supporter of developing nurse skills and knowledge to improve patient care and experience. There are exciting developments in Wales for endometriosis nurses, locally more nurse colleagues are starting their training at Bradford and theatre restrictions are an an opportunity to develop nurse led out patient based procedures. Covid has opened opportunities as to how we work and optimise service delivery, these are changing but exciting times  It will be good though when there are less restrictions and I can get back in my motor home hopefully before the end of summer!