Updates from the Committee
As BSGE Trainee Representatives, we are keen to represent the views and opinions of members and have recently successfully completed the process of appointing eleven regional trainee reps. These will play an integral role within RIGS and the BSGE to provide useful feedback and opinions which can hopefully in time be incorporated into training. The representatives will all feature on the dedicated trainee section of the website.
Regular meetings will take place together with the BSGE trainee representatives and all regional reps will feature on the website and actively participate with the evolution and development of RIGS. Regional rep selection will occur annually, giving more people the chance to become involved.
Email: trainees@bsge.org.uk
Meet The Committee Members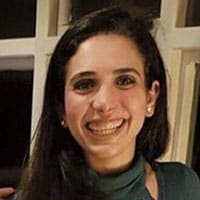 Lina Antoun
RIGS Trainee Representative
Samantha Kirkwood
RIGS Trainee Representative