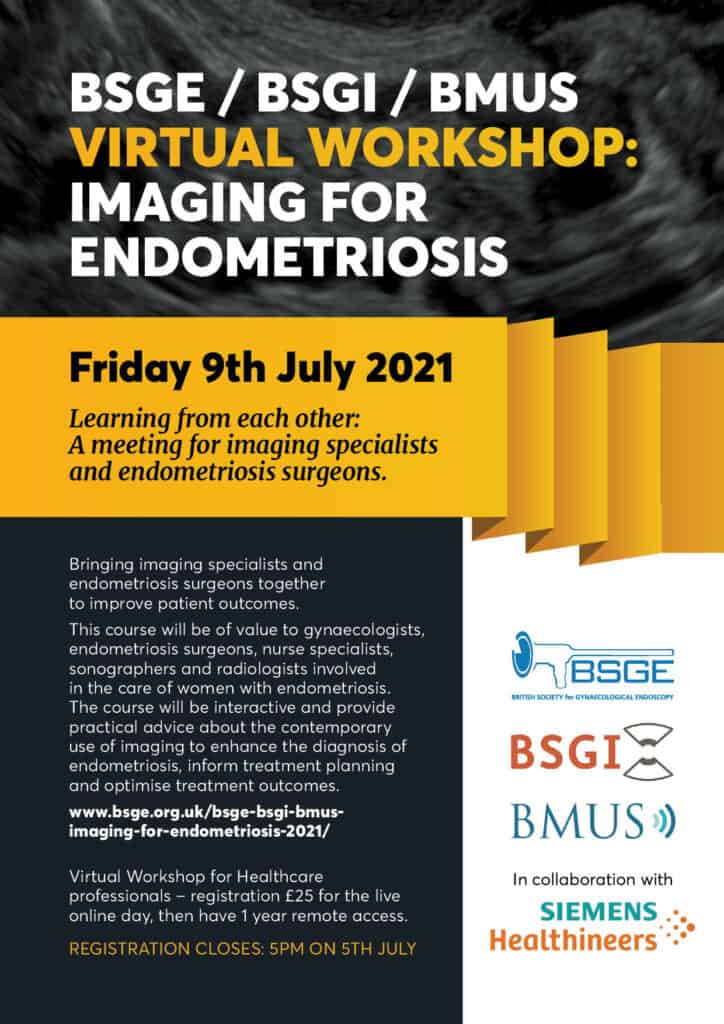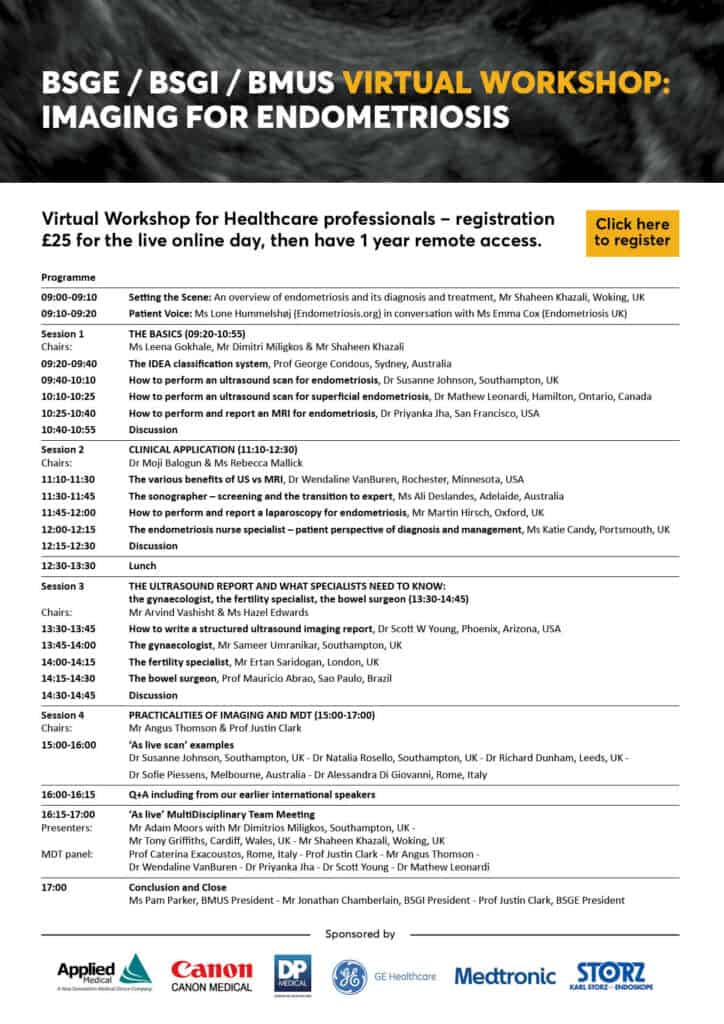 The three societies are delighted to invite healthcare professionals to register for this online meeting which will be of huge educational value for all clinicians involved with the management of endometriosis. As you will see from the programme, there is an excellent faculty and we expect this joint meeting to be a huge success.
You can download the BSGE/BSGI/BMUS Imaging for Endometriosis 2021 programme by clicking here.
There is a limit on registrations so please do register early to secure your place.
Virtual Workshop for Healthcare professionals – registration £25 for the live online day, then have 1 year remote access
REGISTRATION CLOSED AT 5PM ON 5TH JULY