Updates from the Committee
I took over as chair of the membership relations subcommittee and as Editor of the scope (The BSGE Newsletter) in 2018 which incorporates the Webcomms portfolio responsible for the newsletter and for membership interactions with social media
Members of the webcomms subcommittee include sub-editor of the newsletter, Jane Gilbert, Atia Khan, Rebecca Mallick, Nadine di Donato, Tereza Indrielle and Mehnoosh Aref-Adib
The SCOPE is now on its 16th Edition and puts together information for the members on what is happening at  the BSGE and the world of minimal invasive gynaecology it brings together interesting upto date stories of what is happening in Research, and a summary of interesting articles in current minimal access literature. It also allows members to read updates from the president and other officers of the BSGE. It was particularly useful during the pandemic and allowed the BSGE to involve and inform members of what the BSGE was doing and continues to do in collaboration with the RCOG to ensure women have safe minimal access procedures when required. The Scope was also a useful tool for the ASM 2021 the first virtual get together and scientific meeting of the BSGE.
We would like to hear from BSGE members who attend other international or local relevant meetings. Please share your experiences with other Society members through the Scope.
The next issue will be released in a few months, highlighting the ASM events and what to look forward to in the next ASM of 2022. We are always looking for interesting stories, reviews, videos and pictures from members. Please get in touch if you have anything that will inform, interest or entertain members.
Membership Relations
One of the tasks of the Membership Relation Chair is to organise and put together a survey of members. From the last survey in 2018/19 membership wanted the survey to be carried out every other year rather than yearly and we are hoping to publish the results later this year in the SCOPE
Meet The Committee Members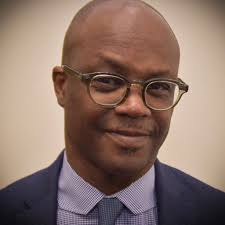 Funlayo Odejinmi
Membership Relations Chair and Editor of The Scope
I have been a member of the BSGE for more than 20 years and a regular attender of the annual meetings. I would like to be elected to the council to further the society's aims to improve standards, promote training and encourage innovation by the exchange of ideas within the MAS community.
My experience as Consultant Gynaecologist since 2001 and Clinical Director for Gynaecology at the Bart's Health, the country's largest trust (2012-2015), and my current post as Clinical director for Women's services at Whipps Cross has given me the level of experience that would aid me in the role of council member.
My passion is for the delivery, promotion, and training of consistently high quality MAS. At Whipps cross this has resulted in 100% women needing surgery having their ectopics treated laparoscopically irrespective of site or haemodynamic status with trainees performing most of the procedures, and more than 50% of hysterectomies and myomectomies being performed laparoscopically.
To help promote laparoscopic hysterectomy I am a preceptor on the BSGE lap hysterectomy programme. To promote training I am a preceptor to one of the only 5 advanced ATSM trainees in the country and my trainees having won prizes for their presentations at BSGE ASM for 3 years in a row.
I am driven and welcome innovation for patient outcomes having published widely on topics including ectopic pregnancy, laparoscopic myomectomy and hysterectomy.
As a council member, I hope to continue to help eliminate women's healthcare delivery disparities and raise systematic health care issues for women using information technology and App development to acquire and disseminate information to effect change in practice.