An intrepid group of BSGE surgeons are cycling from London to Edinburgh ahead of this year's ASM. The sun shone on #TeamEndo as they met yesterday, May 5TH, at the The Royal College of Obstetricians and Gynaecologists to start the first leg of their gruelling journey.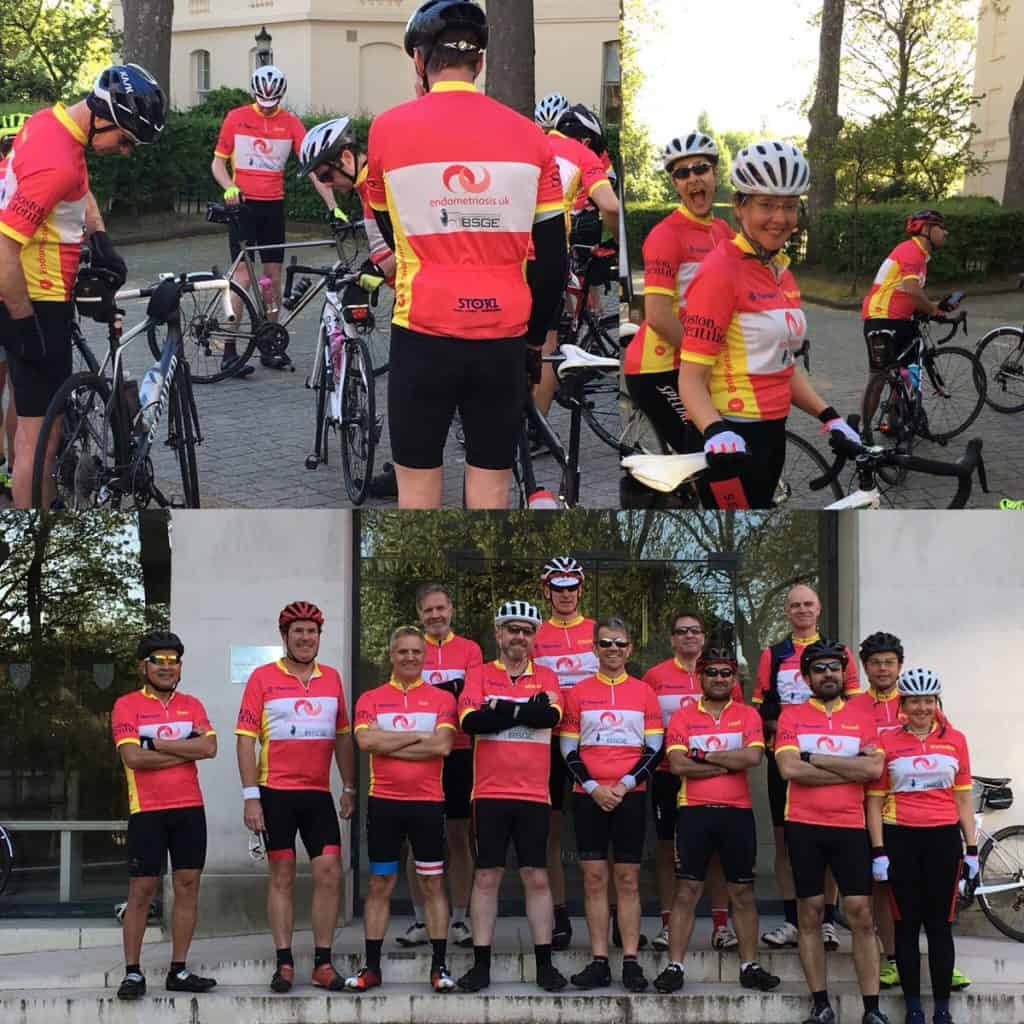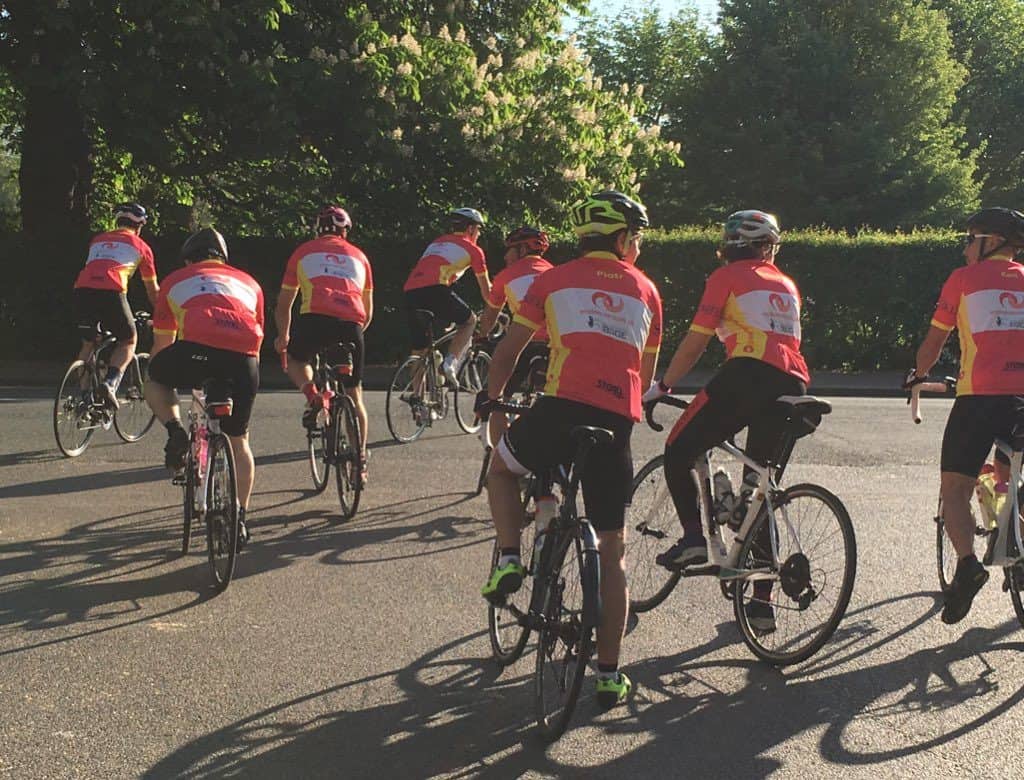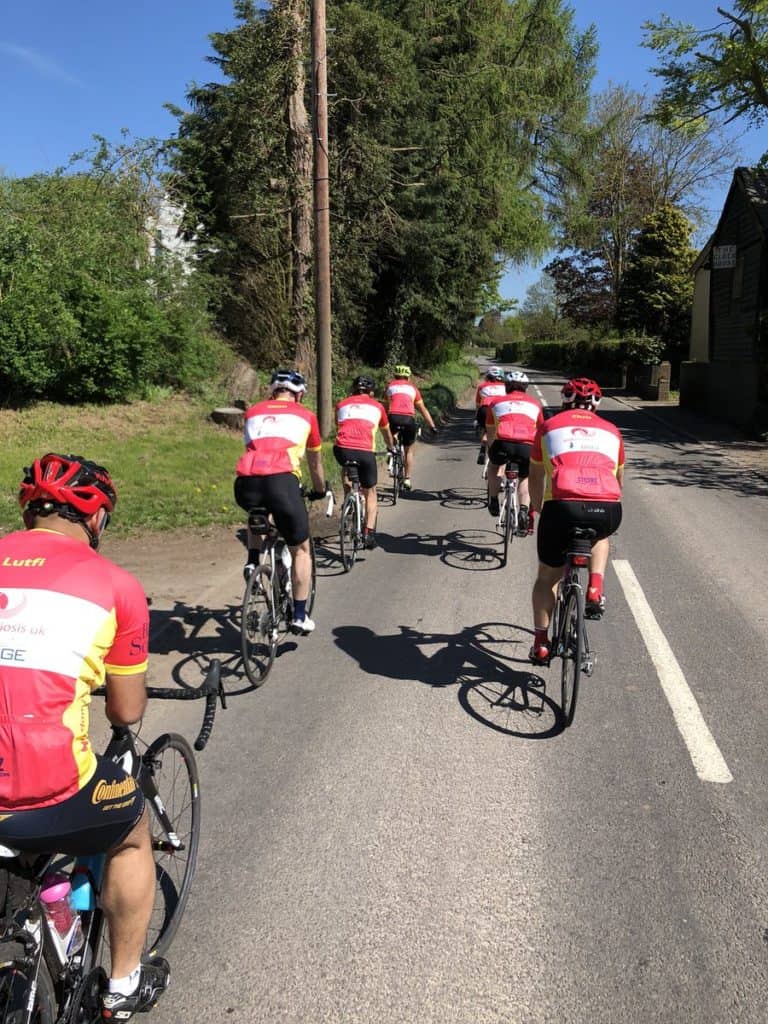 The cyclists are travelling from capital to capital over four days. They will be covering around 450 miles and increasing awareness of endometriosis along the way. The ride is entirely self-funded, with all participants sharing the costs. All the money raised will go directly to Endometriosis UK.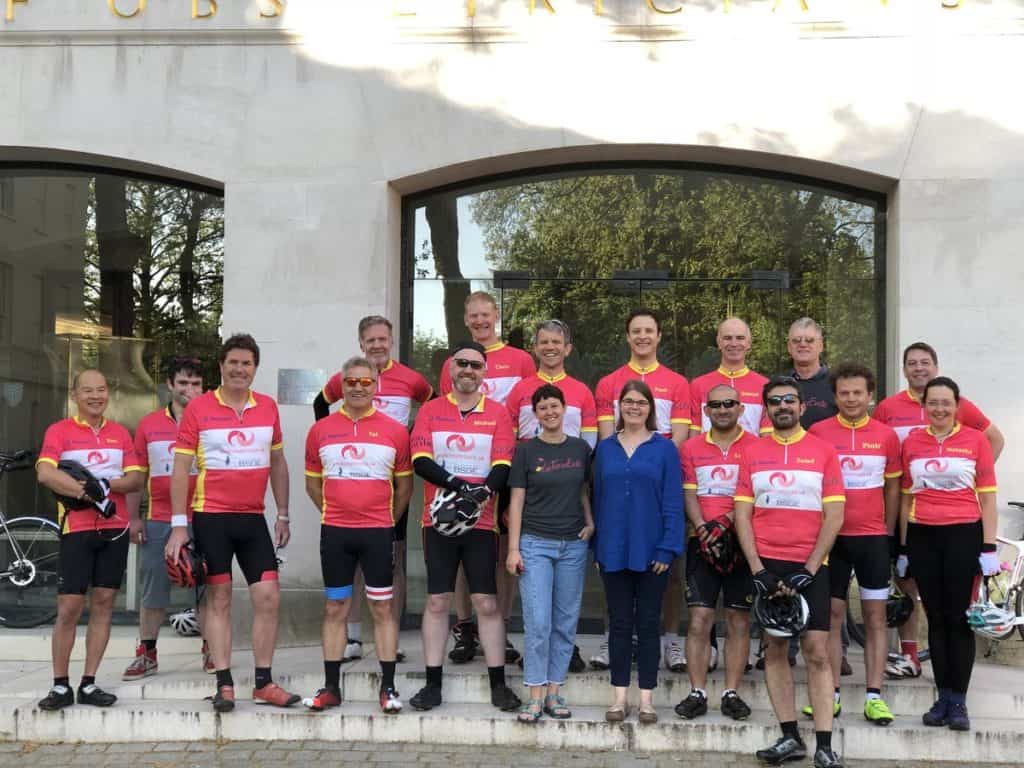 Emma Cox, Chief Executive of Endometriosis UK was at the College to wave Team End off, she took to Twitter to say:
'Inspiring to see the determination of of 16 #endometriosis specialist surgeons on their London to Edinburgh bike ride, to raise awareness and money for @EndometriosisUK #GoTeamEndo'
The planned route, takes in Cambridge, York and Newcastle. Any members nearby are welcome to cheer them along (and make a donation of course.)
Day 1: Saturday 5th May: London to Bourne via Cambridge
Day 2: Sunday 6th May: Bourne to York via Guisborough
Day 3: Monday 7th May: York to Newcastle Upon Tyne
Day 4: Tuesday 8th May: Newcastle Upton Tyne to Edinburgh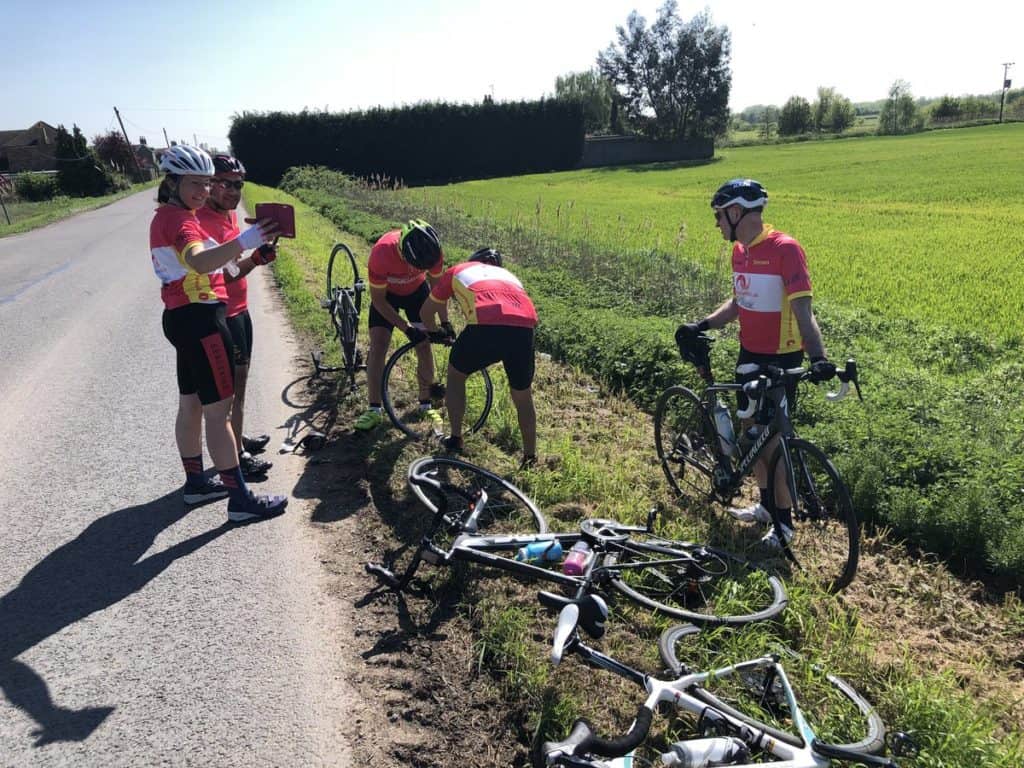 The team made it safely to Bourne on the first day, with just one puncture to hinder their progress. The cyclist from Karl Storz shared his photos and his thanks for a speedy rescue and repair:
'Big shout out to @RutlandCycling who helped fix a poorly bike very quickly so we could get back on the ride. Thanks chaps'
They all celebrated the safe arrival with a well deserved cold drink!
#TeamEndo plan to arrive in Edinburgh on Wednesday evening. Delegates already in the capital can welcome them at the drinks reception at Dynamic Earth. Don't forget that you can support them on this link.