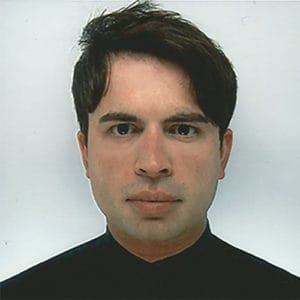 Zahid Khan
Chair of Website and Digital Governance
The new portfolio of Website and Digital Governance was created following the Council restructuring earlier this year. It was formed in response to the increased demand for digital content and the General Data Protection Regulation (GDPR) requirements.
The BSGE goes paperless
The current focus of the portfolio is developing an app in time for the ASM in May 2019. We are currently building the app together with the Society's website hosting company. Following last year's move to online registration, we are aiming for the ASM 2019 to be totally paperless. The app will be fully secure with excellent functionality. Delegates will be able to access the schedule, ask questions, vote and immediately see if there have been changes to rooms or timings. It's an exciting project that should enable members to get even more out of the conference.
Website
We continue to take website security very seriously. We have updated security for members, replaced the host company, and ensured that the software is regularly updated. Password data is encrypted to prevent access and protect members. There are frequent vulnerability checks and reviews by an external company, with specialist expertise in this field.
If you have any questions or suggestions for the portfolio, please get in touch.