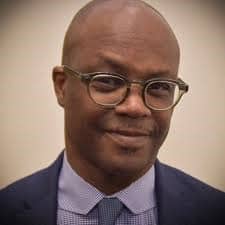 Funlayo Odejinmi 'Jimi'
Editor of the Scope and Membership Relations Portfolio Chair
I took over as chair of the membership relations subcommittee and as Editor of the scope (The BSGE Newsletter) in 2018 which incorporates the Webcomms portfolio responsible for the newsletter and for membership interactions with social media
Members of the webcomms subcommittee include sub-editor of the news letter, Jane Gilbert, Atia Khan, Rebecca Mallick, Nadine di Donato, Tereza Indrielle and Mehnoosh Aref-Adib
The SCOPE is now on its 16th Edition and puts together information for the members on what is happening at  the BSGE and the world of minimal invasive gynaecology it brings together interesting upto date stories of what is happening in Research, and a summary of interesting articles in current minimal access literature. It also allows members to read updates from the president and other officers of the BSGE. It was particularly useful during the pandemic and allowed the BSGE to involve and inform members of what the BSGE was doing and continues to do in collaboration with the RCOG to ensure women have safe minimal access procedures when required. The Scope was also a useful tool for the ASM 2021 the first virtual get together and scientific meeting of the BSGE.
We would like to hear from BSGE members who attend other international or local relevant meetings. Please share your experiences with other Society members through the Scope.
The next issue will be released in a few months, highlighting the ASM events and what to look forward to in the next ASM of 2022. We are always looking for interesting stories, reviews, videos and pictures from members. Please get in touch if you have anything that will inform, interest or entertain members.
Membership Relations
One of the tasks of the Membership Relation Chair is to organise and put together a survey of members. From the last survey in 2018/19 membership wanted the survey to be carried out every other year rather than yearly and we are hoping to publish the results later this year in the SCOPE